LETA English Language Training and Services GmbH
Founded in Vienna, Austria, in 2009, LETA® is a privately-owned professional training institute, which provides a complete programme of services for businesses, academics, individuals and English courses in Austria and South Africa.
LETA is an innovative language centre based in Vienna, Austria and Johannesburg, South Africa. LETA creates effective and holistic learning environments inspired by proven second language training methods. LETA's method of 'learning by doing' is successfully applied in its premium language courses for adults and young learners, in Vienna and further a-field. LETA provides an entry point for anyone, regardless of age and experience, seeking to learn or experience the English language. Alongside language teaching, LETA also offers creative learning experiences for native English speakers.
LETA was founded in 2009 by Precious Zeinzinger-Tuitz who now resides in Johannesburg, South Africa. Having worked in international business for a number of years, Zeinzinger-Tuitz changed her focus to language training after discovering an aptitude for teaching. After completing her English language training for children and adults, she started LETA with just seven students, however, her reputation quickly grew and within a year she was overseeing the teaching of more than a hundred students. A native English speaker, originally from South-Africa, Zeinzinger-Tuitz founded LETA on the principle that language learning can be fun, dynamic and more effective. Today, her 'learning by doing' methodology has seen hundreds of students successfully learn the English language and LETA's language school stands out as an exciting new provider on the educational landscape.

Mission Statement:
To provide world-class language experiences across the globe

Aims & Objectives
To inspire and nurture
To provide positive opportunities for learning
To continually strive to use innovative approaches
To expand internationally
To provide a high quality experience
Be socially responsible
Location:
Fleischmarkt 1/6, Wien A-1010
LETA comprises a team of native English teachers from countries including North America, Ireland, the UK, South Africa and Australia. Teachers are selected by the director and fully trained in the LETA methodology. LETA prides itself on using the best materials, ideas and teachers.
As LETA's founder and Managing Partner, Precious now resides in South Africa and is founder and Managing Director of L
ETA PROFESSIONAL TRAINING AND SERVICES (PTY) LTD
in Johannesburg. In South Africa, she is in charge of all sales, operations, systems, and marketing at LETA. Alongside her role as Managing Partner and Director, she oversees LETA's teaching curriculum for young learners and the recruitment and training of all staff. Precious is currently developing the expansion of LETA into different territories in Austria and South Africa and is working on new projects for 2018/2019.
Dr. Georg Tichy is Managing Director of LETA English Language Training and Services GmbH in Austria. Further, he is also a lecturer at universities and coach for entrepreneurs and start-ups. Dr. Tichy has many years of experience in the management of professional services. Dr. Georg Tichy is the contact person for all customer-related topics as well as all administrative inquiries at LETA.
Our goal is to provide you with a high-quality and positive learning experiences.
Ms. El Haque is UK educated and a first-language English speaker with over fourteen years teaching and senior management experience in secondary and tertiary education. Ms. El Haque is specialised in curriculum design and strategy, exam administration, assessment/testing and guidance counselling. Ms. El Haque has been working for LETA since 2013, and she was mainly responsible for adult education at LETA. Herself a multi-linguist, Meghla is well acquainted with the specific needs of Second Language learners. She offers her expertise in designing tailor-made courses for the discerning professional and corporate clients who wish to develop and enhance their communication skills (spoken and written) in English in today's competitive global economy.

Christopher, a certified English langer trainer, also holds a degree in Music Composition from the University of North Texas. After teaching music in the States, his desire for travel landed him in the Czech Republic where he began his career as an English instructor. He has taught English both at the university level and for many prominent businesses in the Czech Republic. During his free time, Christopher can be found hiking, mountain biking, reading, cooking and playing with his new puppy, Elli.
Mark has travelled all over the world and taught in places as varied as Colombia and Saudi Arabia, as well as in his home country, England. He holds a Masters in Applied Linguistics and English Language Teaching from King's College, London, as well as a Cambridge Diploma in English Language Teaching and a Young Learners' Certificate. He loves teaching all types of English, but specialises in Exam and Business English. As well as this, he also has considerable teacher training and course design experience and therefore well acquainted with customized programmes.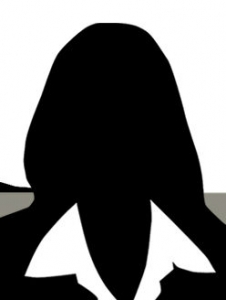 Miriam Linkimer is an American born English Trainer who has over 25 years of experience teaching English at various language institutes in Vienna. She teaches all levels of English from beginner to advanced levels and also focuses on specific business needs such as Financial English, Business small talk and vocabulary, writing correspondence, and presentation coaching. She also offers special skills in improving pronunciation and clarity in verbal communication. Ms. Linkimer knows the challenges of learning a foreign language and hence, she brings empathy and humour to her students, in order to create a relaxed learning environment for everyone.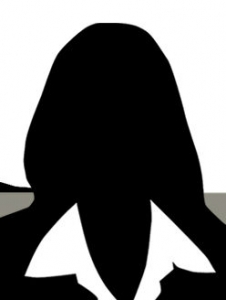 Valerie Melichar who was born in Vienna in 1982 and attended university in the USA and in the UK, where she completed her M.A. in Creative Writing in 2010. She has worked as a language tutor, freelance translator and editor. After many years of writing poetry in English, she is now venturing into the world of theatre and has written several plays in German. She received the exil-DramatikerInnenpreis 2012 and was invited to the Heidelberger Stückemarkt 2013. Her short stories and poems have appeared in various magazines and anthologies.